To help you improve hot water and steam distribution at exact temperature and pressure while keeping energy use in check, Trouvay & Cauvin Group provides comprehensive steam and hot water systems design, supply, installation and surveys.
We carry a wide range of products from the world's leading manufacturers including all types of steam traps, air vents, drain traps, manifolds, valves etc.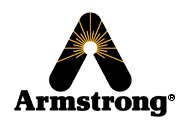 One of our premium partners is Armstrong International, a world leader in steam, humidification and hot water products and energy management. Trouvay & Cauvin is the sole distributor of Armstrong full range of products for Oil & Gas and Institutional markets in Qatar, U.A.E, Saudi Arabia, Oman and Kuwait.
Our water heating solutions for institutional and industrial systems cover the entire hot water system, including generation, distribution and controls.
Steam, condensate and hot water system audits are also available as part of Energy Audit solutions.